It's A Beautiful Day
To Make a Neighborhood Plan
Louisville Metro's Office of Advanced Planning is working to develop a neighborhood plan for the Algonquin, Park DuValle, and Hallmark neighborhoods. The purpose of the plan is to guide land use decisions, promote neighborhood sustainability and infrastructure improvements. The planning process will help to identify community needs, opportunities, and other planning issues that, along with neighborhood input, will inform strategies for urban design, economic development, housing, alternative transportation to increase walkability, and mobility and to minimize land use conflicts.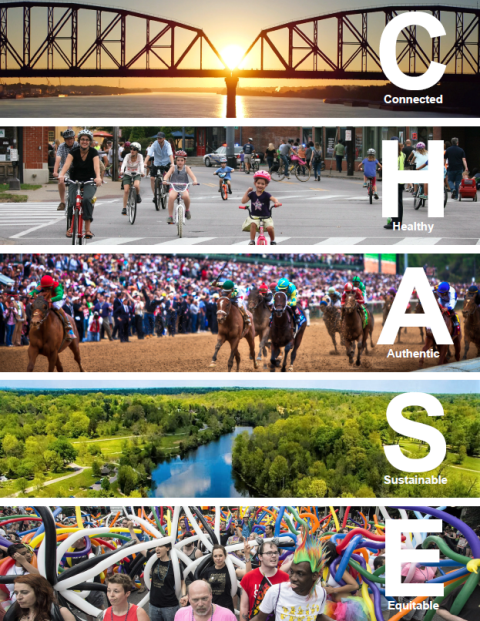 Five CHASE Principles
The plan should be built upon the five CHASE principles of Plan 2040 as well as the ambitions of the neighborhoods and districts within the study area and greater community. The five CHASE principles that this plan should consider are:
Connected. Louisville Metro is connected through a multi-modal transportation system that considers all users and provides safe, convenient access to jobs, housing opportunities, and regional and national transportation facilities.
Healthy. Louisville Metro's built environment supports active lifestyles by ensuring that all neighborhoods promote a state of complete physical, mental and social well-being.
Authentic. Louisville Metro is a compassionate community that recognizes its unique culture by supporting the evolution of its neighborhoods through engaging all citizens, encouraging local businesses, promoting art and culture, and recognizing important features in the built and natural environment.
Sustainable.
Louisville Metro is a resilient community that improves quality of life for all citizens by encouraging green practices in development and redevelopment of buildings, transportation, and infrastructure.
Equitable.
Louisville Metro is a community that values diversity and recognizes that resources, opportunities, and outcomes must be shared by all.