Led by Louisville Metro Office of Advanced Planning and Sustainability, the consultant team for this plan includes the following three firms.
EHI Consultants (EHI), a local planning and engineering firm, has assembled a team of highly qualified planning, engineering and design professionals that are experienced in creating award-winning neighborhood plans for communities locally, regionally, and nationally. EHI is partnering with, Gresham Smith, a locally based urban design firm, and Taylor Siefker Williams Design Group (TSW), a Louisville based planning and landscape architecture firm.
EHI Consultants (EHI)
EHI, has built a solid reputation for working with disadvantaged and underserved neighborhoods. Our team understands the complexities of balancing social and environmental justice issues, with achievable progress. We believe in a transparent, inclusionary planning and design process that begins with active participatory public involvement at the onset of every project.
Primary Roles:
Project Management & Planning Lead
Community Engagement
Environmental Justice
Housing
Economic Development
Gresham Smith
Gresham Smith's engineering and landscape architecture studio brings together community goals, technical expertise and design aesthetics to create cohesive places that communicate
each project's story and provide a tremendous user experience. Gresham Smith will utilize their  experience in planning and design of multimodal transportation along with traditional roadway design experience to provide a holistic planning and design approach, with safety of all users as the primary design focus.
Primary Roles:
Mobility Analysis
Bicycle and Pedestrian Analysis
Multi-Modal Accessibility
Taylor Siefker Williams Design Group (TSW)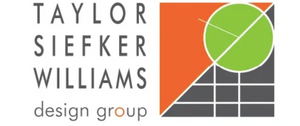 Taylor Siefker Williams Design Group is a community planning and landscape architecture studio that offers a wide-range of urban design and strategic planning capabilities. TSW's experience spans from the design of streetscapes, greenways, parks and transportation corridors to the creation neighborhood and long-term comprehensive plans.
Primary Roles:
Land Use and Community Form
Urban Design
Parks, Open Space, and Recreation